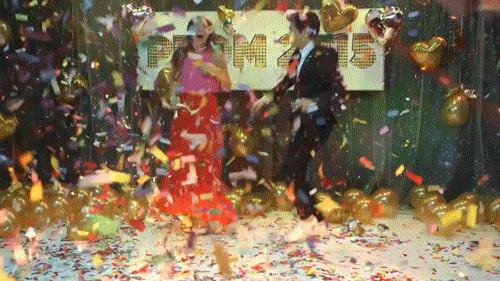 Hello gorgeous! Tell us, how much did you miss us while we were away? 2017 has been a huuugggeee year for Chic. From 2 year anniversaries to fabulous new websites, we've always got something big planned. Our newest thing? PROM CONSIGNMENTS! We love for our consignors to make money, and for our customers to look perf without breaking the bank. So to all our high school babes; this one's for you! We're about to break down the basics of consigning with us, prom style.
1. First thing's first, 10 items are not required to open up an account with us if you have an acceptable prom dress. Prom dresses are exceptional items, that we take during this season ONLY, as we do with luxurious brands. (Louis Vuitton, Gucci, etc.) Starting January 9, we will be taking these in! Got more than one? Great! If not, no problem gorgeous.
2. Prom dresses that you would like to be consigned cannot be older than 2 years. Along with this, we DO NOT accept other formal dresses such as wedding dresses, bridesmaid dresses, or mother of the bride.
3. Pretty please make sure that they have been recently cleaned! Going to prom is great and everything until you get on the dance floor and all hell breaks loose. We get it, okay? Your hair and makeup is done for, you're sweating through the layers of your dress, we feel ya. No sweat stains, no makeup stains, no problem! Great condition is what we aim for.
4. We are not designer specific when it comes to prom dresses. Of course, we'd love to take your Jovani or Sherri Hill dress as long as it's in accordance to our policy.
5. Prom is definitely a memorable time and the dress obviously plays a huge part in it. If you're feeling iffy about consigning it with us, we HIGHLY RECOMMEND that you keep it until you are fully sure what you'd like to do. We say this because we do want our consignors to keep in mind that there is a 20% selling fee for pulling it off the floor before your item expires.
6. Speaking of expired items, here's the deal. Consignors have a 5 day period to come and pick up their items before it becomes store property. If you would like to extend your item, feel free to do so! Just call either location and we'll definitely keep it out for as long as we can, AKA until prom season is over.
And that's it! With these 6 easy-peasy steps, you can be on your way to making some cash and giving another person their dream dress for a dream price. Got anymore questions? Let us know. Head over to www.chicboutiqueconsignments.com/consign or call, email, you choose. See ya babes!
Please reload